HR Inside Clients: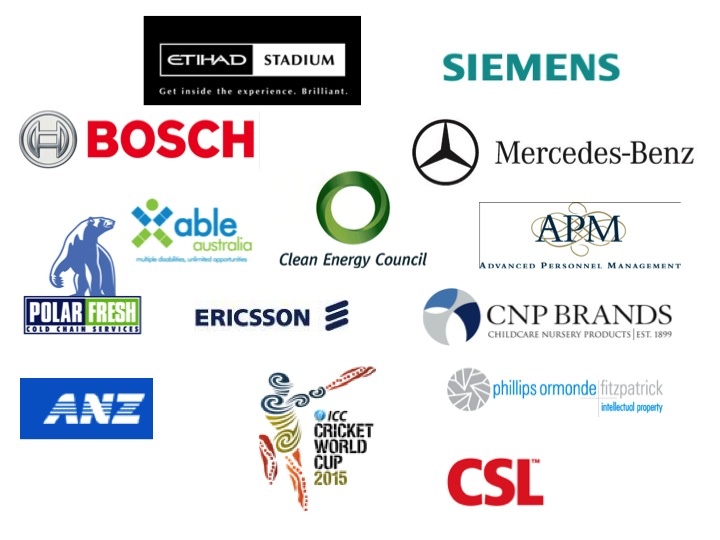 HRInside Testimonial from Wyncorp Pty Ltd
As a small and growing business we appreciate the invaluable expertise that HR Inside provides for our many and varied HR requirements. Our initial contact four years ago was for a professional and well-structured HR policies and procedures manual.
Impressed by the competency and the ease of dealing with HR Inside, we have continued to use HR Inside for recruitment, staff surveys, wage and salary comparisons, OH&S plans, Performance Review & Development plans, AWA creation and management and general advice.
Given the increasing complexities of IR Law and HR in general, HR Inside provides us, as a small company, with the breadth of experience, professionalism, flexibility and real sense of security that is not available or feasible in-house.
HR Inside has developed an "insiders" understanding of our company with an "outsiders" perspective and we rely greatly on their knowledge of our business and importantly of our corporate culture to provide solutions that are tailored to and reflect our company vision.
HR Inside Testimonial from Phillips Ormonde & Fitzpatrick
We have been working with HR Inside since 2006. We initially engaged them to assist us develop a performance management system and then roll-out training across all levels of the firm. More recently we have employed a HR Inside Consultant part time while our permanent HR Manager is on extended leave. The Consultant has been providing a range of HR services with particular focus on recruitment.
We have found the approach of HR Inside pragmatic and commercial. They provide exceptional client service by taking the time to understand our business issues and needs. Our ongoing relationship has meant that when we required extra support they have been able to respond quickly and efficiently. They are seen as part of the firm and I look forward to working with them in the future.
Leadership Program testimonials:
"I just wanted to once again say thank-you, for what has been an outstanding course. I have learnt so much about myself, and grown as a person, not only at work, but in my personal life too. I would highly recommend the course to anyone"
"I've really learnt a lot from the course and one of the most important area's I have gained from this and also have had some positive feedback on is your comments about "authenticity"…… A number of my direct reports have mentioned they have found interacting with me and understanding my feelings and emotions about different topics have really changed. I'm expressing myself more clearly now and I'm also making them understand why I feel the way I do which is an area I lacked. I also know now I don't need to fake how I feel and have the confidence to contribute and put more feelings across to management and at peer level"
Mercedes Benz Leadership 2011
"Very interesting to learn about how people translate your emotions and how this effects your working environment"
"The personal evaluation I found to be very spot on, especially the strengths and weaknesses"
Mercedes Benz EI Experience Workshop 2011
"The course allowed me to learn much about myself and practical application of EI in the workplace. Self-reflection and peer support were the greatest learning which has helped me immensely to develop and hone my own management skills and seek advice from like-minded individuals. Knowing one's own style and being able to recognise the styles of others is key to building successful and long term relationships. I would highly recommend undertaking EI training for those who are serious about professional development as part of their career"
"Understanding people and yourself does give you great insight into people's thoughts, habits and behaviour and better ways to deal with tough situations. Thanks for the knowledge"
"I enjoyed seeing and hearing the referenced work. It was excellent to know these principles are backed up by literature"
"My understanding of emotions and their impacts has helped me at home far more than I imagined….for the better!!"
Bosch LeaD Program 2010
"The various personal feedback and how this is related back to the practical workplace was great and I found it to be interesting"
"The practical strategies on how else to improve & setting action plans to plan improvement was really beneficial for my development"
"Although the assessment was confronting it was very good to step back and see how I can improve and then take practical steps forward"
APM Advance Leadership 2008