Who We Are
We are passionate about helping our clients develop measurable links between their business results and the systems they use to reward, motivate and manage the performance of their people. In addition we have a number of consultants who work with HR Inside to provide exceptional coaching and consulting advice. These consultants are typically people with 10+ years experience but who, for work/life balance reasons, choose to have more flexible working arrangements either long or short term.
We believe that "the conversation is the relationship". It is effective communication between individuals and teams in the workplace that helps to develop authentic and trusting relationships, which in turn improves the happiness and productivity of both the people and the organisation.  We love to help people challenge their thinking to help them create better possibilities.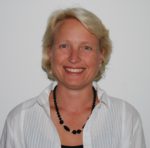 Meg Price – Director HR Inside
Meg has over twenty years experience in the human resources field as an internal human resources manager, learning and development practitioner, organisational consultant and executive coach. Meg commenced her career in one of Australia's largest international legal firms, Minter Ellison as Human Resources Manager. After more than five years in the legal industry, Meg joined Resource Solutions, an international consulting firm where she was responsible for implementing and managing an onsite recruitment solution. Key to her success in this role was her strong relationship building skills and ability to help both employer and new recruit 'connect'. Meg also has international experience having lived and worked in Shanghai, China for the global recruitment and HR consulting company, TMP Worldwide (now Hudson). In her time with TMP Worldwide, she held a number of strategic leadership roles, including Country Business Manager for the China-based recruitment/HR operation. In this role she set up offices in both Shanghai and Beijing, which included talking to the Chinese authorities and lawyers regarding licenses, researching the human resources market in China, formulating business plans including budgetary plans and recruiting and training both foreign and local staff. Upon returning to Australia two years later, TMP Worldwide had successful offices in Beijing and Shanghai with more than 30 staff.
In 2001, Meg established HR Inside a boutique human resources and people development consultancy that provides frontline and senior learning and development, consulting and coaching for a range of organisations large and small across both public and private sectors.
Meg is also accredited to deliver a number of assessments suitable for individual and team development, including the Genos Emotional Intelligence Assessment and Team Management Systems. She has completed over 1000 individual assessments and has delivered customised workshops on Emotional Intelligence and inter-personal effectiveness within many organisations and industries. Meg's clients have included CNP Brands, Epworth, Phillips Ormande Fitzpatrick, Siemens, VECCI, Robert Bosch Australia, The Clean Energy Council, Mercedes Benz Australia, APM, Arthur Allens and Mallesons, Loreal.
With her in depth experience and business acumen plus hands on working knowledge of human resources and leadership issues in Australia and China, Meg brings creativity and a strong business sense to her consulting projects. This coupled with her strong workplace relationship focus provides the organisations she partners with a 'healthy balance' of both head and heart in delivering enhanced organisational performance.