Millennials Want a Better New Normal
We can learn from this research and seek to engage this diverse, innovative, and passionate generation to find solutions to all sorts of issues we have in the world ensuring not only will they thrive at work, but our planet and all its inhabitants thrive.
HR Inside
Human Connection Is Key To Thriving Organisations
HR Inside believes that when organisations and communities put people at the centre of everything they do, they will thrive.  We strive to build people-centered lives, workplaces, and communities.  We do this by bringing together recent neuroscience research and forming it into practical down to earth tools and strategies for people to strengthen their understanding of how to get the best out of themselves and others.  We love to help people challenge their thinking to help them create better possibilities.
Specialist HR and Learning Consulting
At HR Inside, we bring our experience and together with our clients we create innovative learning programs, human resource strategies and ios and android apps to develop the strengths people bring to their organisations. We aim to help people think differently and create new possibilities. Our consulting projects range from HR audits to designing and implementing brain friendly and human based performance development systems.
Our strategies and programs aim to inspire and engage people to make real and sustainable change.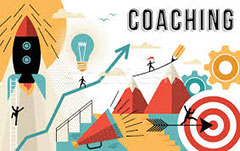 Corporate Coaching
We are specialist corporate coaches. Our aim is the help people gain insight into their thinking about challenges or opportunities with the view of taking targeted action to achieve their goals. Our coaching practise is grounded in neuroscience and is about achieving real behavioural change. We work one-on-one with our cleints as well as run peer coaching programs.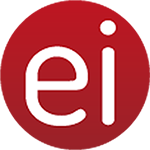 Emotional Intelligence
One of our successful learning program is our on-line emotional intelligence course. This e-course allows you to understand the different skills that make up Emotional Intelligence and, following feedback from yourself and others around you, develop these specific EI skills at your own pace to help you drive your own success. HR Inside offer this as either a self paced on line program or part of a blended program with on-line learning, experiential workshops and coaching. Please follow this link www.theeiexperience.com to learn more.
Brain Insights Programs are a series of unique workshops co-created with our clients for leaders and teams to improve performance through increased trust and improved psychological safety. We apply cutting edge cognitive neuroscience research to create the conditions required to remap brain networks and generate genuinely new perspectives of people, situations and their potential. www.braininsights.com.au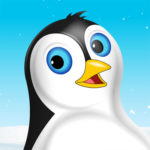 Our App
In 2012 Sara Price created Positive Penguins is an award winning, top ranked, fun educational app developed for children to help them understand why they feel the way they do and help them challenge their negative thinking. The app aims to help children understand their feelings come from their own thoughts not the situations. Often the anxiety and stress we feel comes from not real threats, but stories we make up in our heads. The four positive penguins take you on a journey to help you understand that feelings arise from your thinking and if you challenge your negative thoughts successfully you may be able to see things in a more realistic and even optimistic way. www.positivepenguins.com
Testimonials
From Our Clients
"Very interesting to learn about how people translate your emotions and how this effects your working environment"
"The personal evaluation I found to be very spot on, especially the strengths and weaknesses"
Mercedes Benz Leadership 2011